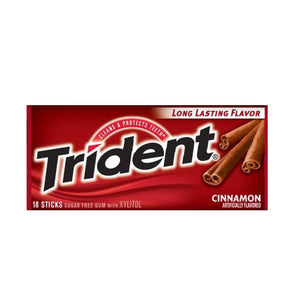 Get close-up confidence with Trident Sugar Free gum, the easy way to freshen breath.
Four out of five dentists recommend chewing Trident after eating to help protect teeth.
With 30% fewer calories than sugared gum, Trident is sweetened with Xylitol for long lasting flavor.
Pop a piece of mouthwatering Cinnamon Trident for a refreshing taste that keeps going.