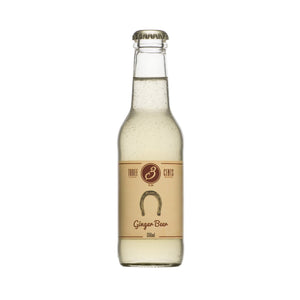 Three Cents embodies the unique aroma and flavour of fresh pink grapefruits in a supreme beverage.
Only by using fresh fruits, a first-class soda is created, distinguished for its intense and complex aroma that stands out in cocktails and long drinks.
Ingredients: carbonated water, sugar, citric acid, natural flavours, E120 and emulsifier.
Suitable for vegans and gluten free.