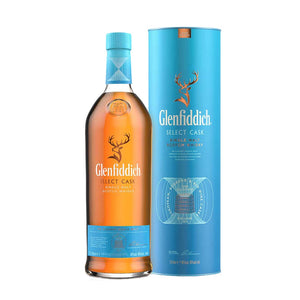 The Glenfiddich Cask Collection Select Cask matured in former Bourbon and European oak barrels as well as in former Californian red wine barrels. This Glenfiddich is finished in one of the three new Solera vats.
Tasting notes:
Colour: Amber.
Nose: floral, vanilla, toffee, hints of oak and citrus fruits.
Taste: Soft, mild, sweet, oak, notes of black pepper.
Finish: Long lasting.