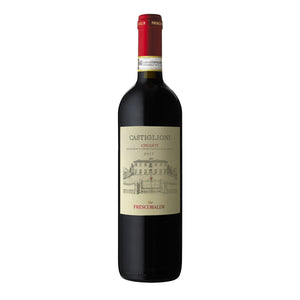 DOCG Chianti Castiglioni reflects its lands' characteristics as a soft, pleasantly fruity wine noted for its strong and well-defined personality.
Chianti Castiglioni 2017 has a ruby-red colour tending towards bright, brilliant violet.
The nose contains pleasant blackberry, redcurrant and cherry preserve notes with touches of floral and spicy notes. In the
mouth, the wine is lively and round and its fruity aromas return
to the palate, giving a rich, fulfilling finish.