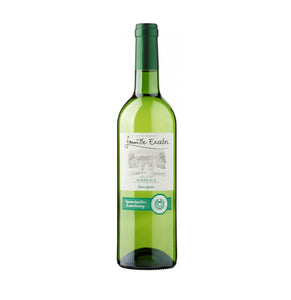 Famille Excellor is a group of more than 400 winemakers, members of the five wine cooperatives, which united the common desire to adequately represent the Bordeaux region in the world market. Each winery has its own unique history, his experience, tradition and specialization.  
TYPE Dry White Wine 
ALCOHOL LEVEL Medium
GRAPE VARIETIES Sauvignon blanc
REGION Bourdeaux, France
Tasting wine of medium intensity, with a rich acidity and delicate shades of fruit and vegetables. The finish is short, invigorating.
FOOD PAIRING Vegetarian, poultry, appetizers and snacks , lean fish.