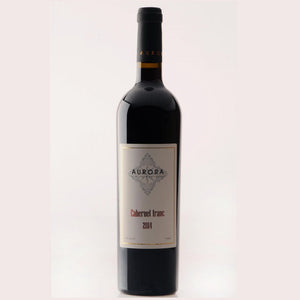 This wine is made from the Aurora Vineyard in the mountains of the Batroun district in North Lebanon grown in terraces made of argillic soil at an altitude of 850 meters.
Total production is about 1500 bottles per year. The number of grapes per vine is tightly controlled to keep only 10-12 grapes per vine. This wine is a monovarietal made of pure Cabernet Franc
The color is brisk and slightly dark red, the nose is soft and fresh. The body is discrete and silky, mildly fruity with red fruit dominance. The attack is wide and balanced in mouth, with a crisp mouthfeel and an enjoyable intense finish.
REGION North Lebanon
GRAPE VARIETIES 100% Cabernet Franc
TERROIR Clay, limestone soil, silt, and rocks.
FOOD PAIRING Perfect with game, black truffles and matured cheese.
ALCOHOL CONTENT 13.5%